Michigan Home Staging Services
If you're reading this, we likely don't have to sell you on the fact that staging really matters in selling your home. Right now, and for the foreseeable future, it's a buyer's market, with a fairly soft price point. But you already knew that – that's why you are looking for home staging.
Fortunately, home staging is precisely what we do, and we do it very well.
Get the Most Value for Your Home
Novice home stagers approach staging as making your house look nice for a quick sale. We go a little (ok, a lot) further at DéCor Amoré – we use our extensive design skills and real estate knowledge to make your house attractive to home buyers, while always considering your selling price.
In other words, instead of just moving things around and laying out some wax fruit and leaving it at that, we'll take it to another level and create a space that buyers will actually want to live in (this doesn't cost you any more money, mind you – you just get more when you use us, due to us being designers as well.) Plus, we work from the curb in – we're not just interior home stagers, but make sure your house gives a great first impression.
In our experience, this has a markedly positive effect on a home's selling price. When buyers actually envision living in a home, the price becomes far less of a factor. Your house becomes the most attractive one on the street, and it also becomes the most desirable to those looking to make a home. Contact us, and watch your home attract buyers.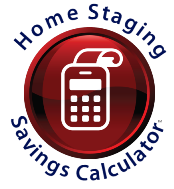 U.S. research (based on surveys of real-estate agents) states that home staging can reduce a listing's time on the market by one third to half, and could fetch as much as 10-15% more than an empty home or a home not properly staged. Wikipedia Statistics, April, 2010.
"We'll make your house a home that
buyers will envision living in."
Home Staging with Honesty & Integrity
We're all about your Return-On-Investment, and price our home staging services accordingly. We offer several different levels of service.
Our home staging services can fit every budget or situation. We can even just present you with a plan, and you do the work yourself. We'd love to help, just visit our contact page and let us know what you are looking to accomplish.
Home Staging for Profit
"We had a condo to sell. It really needed help to compete with five others for sale in our complex. DéCor Amoré made some great changes. It all came together perfectly. We were very pleased, it was just beautiful. Our condo sold in four days for asking price!"
J.P.
Clinton Township, MI
"I bought a "handy man" special with the plan to refurbish and sell right away. The house looked great when I was done. But four months with no offers (every month was money lost), I called in Barbara and Christine. My once empty house turned warm and inviting, sold in three weeks for listing price. Thank you!"
Tom
St. Claire Shores, MI
Another DéCor Amoré Success Story
My neighbors said "good luck," when I listed my condominium. Good luck because my asking price was 20% more than any sales in the community, 20% more than any of the bank appraisals, and homes were not selling.
SOLD. Within three months, for full asking price. The new home owners comment, "For me the price was not the issue. I just went through some hard times, and wanted to make my life easy. It's beautiful, and I don't have to do a single thing, just move in and enjoy my new home."
Barbara Boucher', Vice President DéCor Amoré
Homeowner, West Bloomfield
Helping You Sell!
Home Staging Consultation
This is where we get the "big picture". Our initial two hour consultation starts at the curb. We then go through each room together developing a custom plan, highlighting your home's best features so we can make them stand out to impress potential buyers. (It is amazing what changes we can make within a few hours!) We also offer a one day makeover, a full makeover or something in between.
Our knowledge of the local real estate market (Michigan: Macomb, Oakland, Wayne Counties; Shelby, Macomb, Washington, Rochester, Troy, Sterling Heights, Grosse Pointe Communities, Plus) is substantial, we're very real estate savvy. We are also very effective at staging homes.
Virtual Home Staging
We can make your home put its best foot forward no matter where you are. Through pictures, e-mail, and phone calls, we will offer recommendations that will make your home the winning home in your market. And at a price lower than you might expect.
Regardless of where you live, we'll help you sell. Visit our Virtual Online Home Staging Service.